Two of the boys baptised in the Church of St John the Baptist in Wickhamford in the mid-Victorian period eventually joined the Army and went on to serve in distant parts of the British Empire, whilst most of there contemporaries probably never moved very far from the Vale of Evesham. Between them, William Knight and Charles Porter went to India, Burma, Malta, Egypt, South Africa, Ireland and Bermuda.
William Knight
Family background
William Knight (senior) married Eliza Crane in Wickhamford church on 16th August 1868 and, soon afterwards, Eliza gave birth to a son. He was baptised in the same church on 25th October and named after his father, William. At the 1871 census the Knight family, now with another young son, George, were living in an old cottage near Wickhamford Manor. William senior was a farm labourer and Eliza was a gloveress. George Knight was baptised in Badsey Church on 3rd March 1870 and another son, Charles Ernest, was baptised in Wickhamford on 4th February 1872. By 1881 the Knights had moved to Badsey and had five children – Sarah (bapt. Badsey, 7th June 1874) and Thomas Henry (b. 9th December 1878).
Army service
William Knight junior enlisted in the Rifle Brigade at Worcester on 14th November 1884, claiming an age of 18 years and two months, although he was still only just sixteen. He was sent to Winchester for his Attestation on the 17th and became a Private (No 7321) in the Rifle Brigade (Prince Consort's Own). He gave his occupation as gardener and other records give his father as William Knight of Badsey. His Army record gave his description – 5ft 4¾ in. tall, weighing 123 lb and with a chest measurement of 33 in. His complexion was 'fresh', his eyes hazel and hair light brown. It was also noted that he had a group of moles between his shoulder blades. It is disconcerting that these details were recorded in case his body needed identification at some stage.
William Knight enlisted for 12 years and joined the 3rd Battalion of the Rifle Brigade. The Army records show where he was posted. He served in the U.K from 14th November 1884 until 20th February 1885 (99 days) and landed at Gibraltar on the 21st February – presumably his 'Home' posting continued aboard ship. He remained on the Rock or travelling back to England until 10th June 1886 (1 year, 110 days). His next period of Home posting was officially from 11th June 1886 until 18th October 1887 (130 days) when he arrived in Egypt. This posting was from 19th October 1887 until 1st August 1888 (287 days) when he disembarked in South Africa. He was to spend from 2nd August 1888 until 1st February 1889 (287 days) there and in transit to his next posting in India. He stayed in India from 2nd February 1889 until arriving back in England on 21st February 1892 (3 years, 20 days). The only record found of where the Battalion was based in India gives the location in Knight's time there as Jullunder (1889-1892).
William Knight was awarded a Good Conduct badge on 21st January 1891, whilst in India. He never left the U.K. again, serving out his time from 22nd February 1892 until being discharged on 13th November 1896 (4 years, 265 days). Once in England he was transferred to the Army Reserve on 1st March 1892. Thus his service period came to exactly 12 years and he had seen many parts of the world that few from Wickhamford would see until the Great War. The only other snippet of information on his Army record sheets is mention of his level of education, noted on 7th January 1885. He was recorded as having a Certificate of Education 4th Class.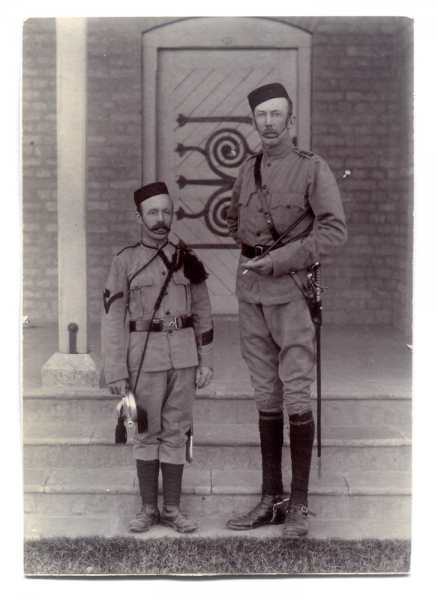 Marriage and later life
William Knight married Rosa Jane Jinks (b. 1870) on 13th July 1893 and by the 1901 census they were living in South View Terrace, Badsey, and he was working as a market gardener. The couple had no children and by 1911 had moved to 97 Port Street, Bengeworth and William was still a market gardener. A man of his name was market gardening in Aldington on a little under two acres of land at Horsebridge Hill at the Valuation Survey of 1912. His address was given as 'Hazelville, Bengeworth and this may be same man.
No photographs of William or Rosa Jane Knight have been found, so far, but photographs of William Knight senior (1846-1934) and his son George do exist and are reproduced below.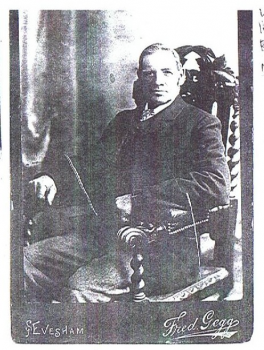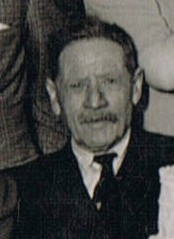 Both William Knight and his wife Rosa Jane are interred in Bengeworth cemetery in Plot E37, but there is no monument. William's ashes were interred there 6th December 1954; he was aged 85. Rosa Jane Knight was buried on 29th June 1961 and she was aged 90. Rosa died in a hospital in Wells, Somerset and her home address was 28 Swiss Road, Weston-Super-Mare. William died in White Chimneys Hospital, Powick, but no home address was given in the records. This was then a hospital for the treatment of chronic depression and schizophrenia and it was closed in 1989.
Charles Porter
Background
Charles Porter was baptised in Wickhamford Church on 22nd March 1874. He was the son of labourer John Porter and his wife, Eileen, nee Tustin, and by the 1881 census the family were living at Lower Murcott Farm. In 1891, seventeen-year-old Charles was a farm servant at Oldwell Farm, Murcott, but the following year he enlisted in the Worcestershire Regiment.
Army service
Charles Porter was initially rejected for military service when he tried to enlist on 14th March 1892 because he was under weight. During the Summer he must have gained some weight – although he was still only just over 8stones - for he successfully passed his medical and enlisted (No 3307) on 18th August in the Worcestershire Regiment. He was only 5'4" tall, with a fresh complexion, blue eyes and brown hair and he initially signed up for a six-year engagement. He started his service with a Home posting that lasted until 15th February 1894 (1 year, 184 days). This was with the 2nd Battalion, who were based at the Curragh, Co. Kildare in Ireland. His next period of service is described as an East Indies posting. The length of time for this was counted from when he disembarked on 16th February 1894 until he arrived at his next posting on 14th November 1895 (1 year, 282 days). His whereabouts in the East are not recorded apart from his being in Rangoon, Burma on 31st October 1895. Whilst there must have been with the 1st Battalion, who were in India at this time.
Private Charles Porter then served in Malta, again with the 2nd Battalion, from 15th November 1895 until 3rd October 1897 (3 years, 314 days). This posting period ended as he arrived in Bermuda, where he was to stay for nearly two years, until he landed back in the U.K. on 29th August 1899 (1 year 330 days). He was then transferred to the 1st Class Army Reserve (4 years 352 days) before being discharged from the Army on 15th August 1904, having served for almost exactly 12 years.
It seems unlikely that Charles Porter saw any action during his time in the Army, as Malta and Bermuda were quiet postings and Burma had been conquered by the British some years before his service there. The only other details on his Army record are that he received Good Conduct pay of one penny a day from 16th August 1894, lost it on 29th November 1895 and had the penny restored on 29th May 1896. On 16th August 1898 it was raised to tuppence !
Later life
Meanwhile, the Porter family back in the Evesham area had moved to 'The Leys', Badsey, by the 1901 census. John was still an agricultural labourer and their other son, Alfred (19) was living at home. He later joined the Army in the Great War and his service record is related in the article "Wickhamford Goes To War".
Charles Porter's parents were still in Badsey in 1911, at "T.Cull's Cottages" on the Bretforton Road. The census form states that they had had two children and that both were still alive at that time. John and Eileen Porter were both on the Badsey Electoral Roll in 1924, back living at 'The Leys'.
Charles had emigrated to Bermuda before the Great War and, on 21st September 1917, he applied to the American Consul in Hamilton, for a permit to travel through the USA to Canada to enlist in the Canadian Armed Services. This was granted on 8th October 1917.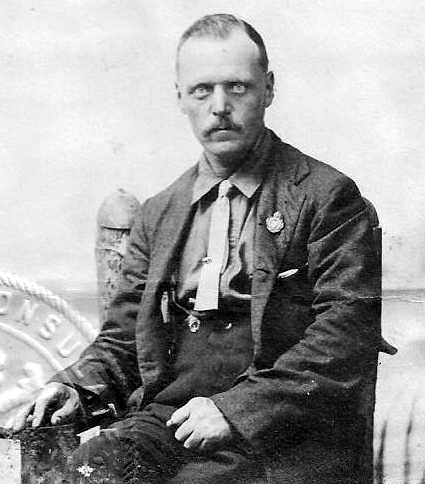 On 16th May 1918 he enlisted in the Canadian Army, aged 44 years and five months. Although he volunteered for the Canadian Over-Seas Expeditionary Force (No. 2011058), it is unlikely that he was sent to Europe that late in the War. On his Attestation Paper he stated that he had spent 12 years in the 36th Regiment and 2nd Battalion Worcestershire Regiment. He was employed as a labourer, living in Montreal, and his wife was Sarah Jane Porter. His date of birth was given as 13th February 1874 (see also the article "Wickhamford Goes To War").
Sarah Jane Porter (nee Greig) and her daughters, Catherine (12) and Elsie (10), arrived in St John, Canada on 4th August 1919 and the family were reunited.
Sarah Jane died before Charles and he remarried at the Salvation Army Church in Montreal on 3rd December 1948. He new wife was a widowed schoolteacher, Jessie Smyth, aged 64, who had been born in Glasgow, and Charles was 74 at the time. Charles Porter died on 7th May 1959, in Montreal.
Postscript
One other boy from this period, baptised in Wickhamford (17th August 1877) and destined for the Army, was Thomas Smart Phillipps. A son of John and Annie Miriam Phillipps, who briefly rented Wickhamford Manor in the mid 1870s, he twice enlisted in the Worcestershire Regiment. He first joined up on 12th June 1893 (No 3759), stating that he was eighteen, but was actually only sixteen, and must have been discharged soon afterwards. He re-enlisted on 13th March 1895 (No 4221), in the 3rd Battalion, Worcestershire Regt (a home-based Militia battalion), but was again discharged, after just over a year, on 29th July 1896. He probably had no overseas postings. (See also, the article on The Phillipps Family of Wickhamford Manor).
Acknowledgements
Thanks are due to Peter Stewart for the information on the burials of William and Rosa Jane Knight. Information on Charles Porter's later life in Canada was kindly supplied by Jacques Cyr of Quebec.
---
Tom Locke – November 2014 (amended September 2015)